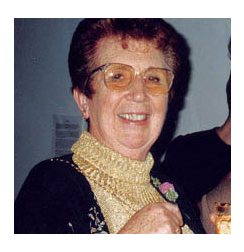 I for one never forget my Uncle, in fact I probably think about him every week. The world also does not forget him. I'm constantly amazed how many times his name appears in the newspapers or on television. He must be quoted as often as Oscar Wilde. He is, after all, completely unique and unforgettable.

I remember him most from my younger days when he was just one of the family who came to stay with us from time to time. I realized he was not like my uncles and aunts on my father's side of the family, but when you are a child, you accept things without question. We always had great fun when he came to stay, lots of laughs and silly games.

It was not until I went to stay in London with my grandmother in a flat belonging to a friend of his, that I realized how different he was from the rest of the population. I remember he took me to the theatre to a matinee sitting in the stalls with the blue rinse brigade of ladies. He wore a green suit and, when he took off his jacket, he had on an off the shoulder sweater. I think most of them thought he was just one of them!

Going out with him was not always quite as easy, as sometimes people used to shout abuse and push him into the gutter. But I followed his response and took no notice. This was in 1948 and from then until the The Naked Civil Servant was filmed, in 1973, he was treated in much the same way. I always saw him from time to time in Chelsea in the cafes and in his room. He was always kind and generous to me and introduced me to his friends.

Then in 1970, he started doing his one-man shows "An Evening with Quentin Crisp" and he became not only accepted but also revered by the public. One night he performed at the Donmar Warehouse in Soho. And after the show, my husband and I took him out to supper. People were coming up to him, congratulating him and wanting to talk to him, and I found that really exciting.

Soon after that, he went to New York. I did not see so much of him, but he always wrote letters. I did visit him four or five times, before he died. And I used to hear about him from my cousin who was living in New Jersey. I was so glad he found happiness with the American people.