THE QUENTIN CRISP GALLERY


Herb Klein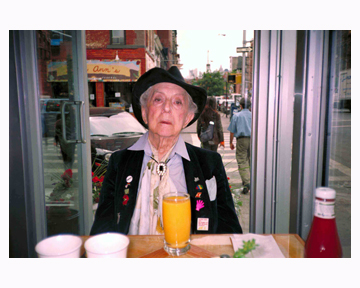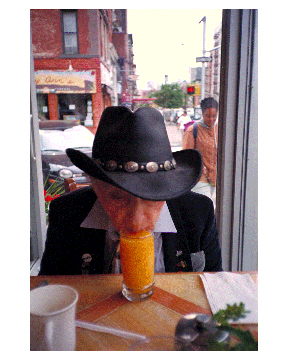 Quentin Crisp at the Cooper Square Diner contemplating the best way to drink his orange juice.

Mr. Crisp's drinks would often arrive at the table filled to the brim, which made it impossible for him to lift and bring the glass to his lips. With slight alarm, he would then say, "I will have to drink it like a leper!"

Thus, Mr. Crisp would proceed to position the glass near the table's edge, place his hands on his thighs, bend forward and then sip the drink calmly without touching the glass.

1
2
Photographs copyright © Herb Klein. All rights reserved. Used by permission.
---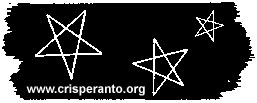 Site Copyright © 1999–2008 by the Quentin Crisp Archives
All rights reserved.