THE QUENTIN CRISP GALLERY


Quentin Crisp Self-Portrait, ca. 1930


This oil on canvas, laid on board, painting of Quentin Crisp is a self-portrait done in the 1930s.
It shows a much younger Mr. Crisp than in any other image of him seen in print today.
This wonderful image of a young Quentin Crisp was provided by Joanne Poole.


Self-portrait illustration copyright © Quentin Crisp. All rights reserved.
---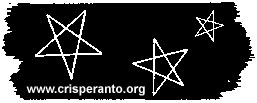 Site Copyright © 1999–2007 by the Quentin Crisp Archives
All rights reserved.