Photograph copyright © Marjory Dressler.
All rights reserved.
QUENTIN CRISP: The Naked Bon Vivant!
May 19, 2002 through September 7, 2002

Opening reception: Thursday, May 23, 2002, at MIDNIGHT (including special guest performance)

CAFFÉ RAFAELLA
134 Seventh Avenue (between 10th and Charles Streets)
Subway: 1 or 9 at Christopher Street FREE


QUENTIN CRISP ARCHIVES (www.crisperanto.org) presents an exhibition of photographs and memorabilia of Quentin Crisp at Caffé Rafaella in the West Village. The show provides various views of the eccentric life of bon vivant Mr. Crisp and his life in London and New York.

The exhibit will vary over the show's four-month run, thus providing a colorful array of viewpoints of Mr. Crisp and his life. During the length of the exhibition, there will be readings from Mr. Crisp's books, recollections by those who knew him, and various multimedia presentations for you to enjoy. So, come visit Caffé Rafaella at various times during the exhibit to see and hear something related to the life and writings of Quentin Crisp.

Come to the reception and eat "Quentin Cake" while enjoying the show! Also, you are encouraged to come dressed as Quentin Crisp and receive a special prize as the best-dressed impersonator! So, come as you are or as bon vivant Quentin Crisp! See you there!

The mission of the Quentin Crisp Archives is to preserve and maintain the manuscripts, artworks by and about, and various artifacts related to the life and legend of Quentin Crisp for the purpose of education, research and the promotion of Quentin Crisp's philosophy of individuality, self-acceptance and tolerance.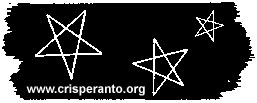 Site Copyright © 1999–2009 by the Quentin Crisp Archives
All rights reserved.